The Bard on the Shores of the Pacific
Eduardo Barrios Hudtwalcker (1884 – 1963)
One of the most important national writers, stood out for its narrative and dramatic production, as for his role as a journalist. His book "El niño que enloqueció de amor", now a classic in Chilean literature, scandalized the society of those years.
«Passions make men live, sanity makes him only last»
Eduardo Barrios Hudtwalcker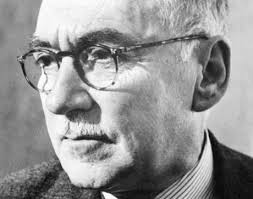 Eduardo Barrios Hudtwalcker was born in Valparaiso, October 25, 1884. His parents were Eduardo Barrios Achurra, a Chilean military officer who died of a disease he had since his fighting during the Pacific War, when the future writer was 5 years old, and Isabel Hudtwalcker Jouany, a Peruvian lady. His childhood and youth were spent in Lima, a city that was his home since the death of his father. In Peru his life, as Chilean student, was marked by hostility from his colleagues, and he was forced to go through several schools: Colegio San Pedro, English German Institute and Recoletano College, where the experience was better, sharing class with his cousin Victor Hudtwalcker.
In 1900 he returned to Chile. Forced by his family, he enlisted in the Military Academy, where he could not adapt, retiring before graduating as an officer. Then he traveled the country and the continent in search of new experiences and performing various activities. Returning to Santiago, he worked as an officer of the University of Chile and stenographer in the Chamber of Deputies.
From this period are his plays: Del natural (1907), Mercaderes en el tiempo (1910) – which won the Theatre Award in the competition at the Superior Council of Arts and Letters to celebrate the centenary of Independence. – Lo que niega la vida and Por el decoro (1913).
After two years of silence, in 1915 he returned to the literature with El niño que enloqueció de amor and start as editor of Pluma y Lápiz, Pacífico Magazine y Zig-Zag. By then, he also joined the literary group Los Diez.
In the following years he published two important books: Un perdido (1918), considered by many as the best work of Barrios and El hermano asno (1922). It was a big book that masterfully portrayed the life of the Franciscan friars in the convent of San Francisco. This masterpiece was the one that led to his nomination to the Premio Nacional de Literatura in 1946.
In 1925, he joined the National Library and a few years later he become its director. He took over as Minister of Education. At the fall of the government of Carlos Ibanez, he resigned his public office to start as landowner farmer, but did not neglect literary activity and continued writing in newspapers El Mercurio, Las Últimas Noticias y La Nación, as he has done before.
While in previous years Barrios continued to publish novels with equal enthusiasm and theater, it was not until 1948 that one of his books came to be recognized. During that year came out "Gran Señor y Rajadiablos", outstanding narrative of the Chilean peasantry.
In 1946, he received the National Book Award and the Atenea Award in 1949, by the University of Concepción. In 1953 he was incorporated into the Chilean Academy of Language and was appointed Director of the Biblioteca Nacional
And in the last decade Eduardo Barrios Hudtwalcker retired from his life as a writer and surrounded by his family, died in Santiago on September 13, 1963.
Literary Work
Del natural, cuentos (1907)
Mercaderes en el templo, teatro (1910)
Lo que niega la vida y por el decoro, teatro (1913)
El niño que enloqueció de amor, libro (1915)
Vivir, teatro(1916)
Un perdido, novela (1918)
El hermano asno, novela (1922)
Páginas de un pobre diablo, cuenta(1923)
Y la vida sigue, novela (1925)
Tamarugal, narraciones (1944)
Teatro escogido, (1947)
Gran señor y Rajadiablos, novela (1948)
Los hombres del hombre, novela (1950)
Awards
Premio de Teatro, otorgado por el Consejo superior de letras y artes (1913)
Premio Nacional de Literatura (1946)
Premio Atenea, otorgado por la Universidad de Concepción (1949)
Sources
Rodrigo Hudtwalcker
Memoria Chilena, Biblioteca Nacional Digital de Chile
Wikipedia
Edited and translated from Spanish by Rodrigo Hudtwalcker.
www.hudtwalcker.com 2014