The Third Branch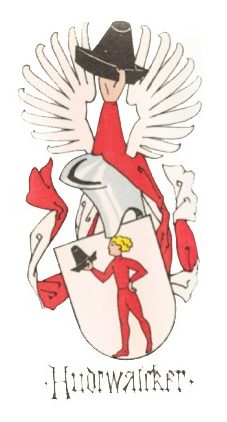 Below is a table of the males in direct line of The Third Branch (the Altona-Hamburg branch) on the Hudtwalcker Family Tree.

The table is based on the information available to us at the time of writing.
Johann Hudtwalcker b. 1608 – d. 28.10.1678
See The Captain in the Mists of Time for more history.
Parents
Unknown
Spouse
Margaretha (last name, birth and date of birth unknown. D. in 1691)
Children
Claus Hudtwalcker d. 1714
Dierk Hudtwalcker d. 1725
Johann Hudtwalcker 1638 – 1706
Catharina Margrethe Hudtwalcker b.1 January 1646, Brunsbüttel – d. 1 January 1700, Süderhastedt1
Jacob Hudtwalcker d. 10 November 1680, Marne2
Hein Hudtwalcker d. 25 October 1693
Anna Hudtwalcker
Harm Hudtwalcker
Hinrich Hudtwalcker
Margaretha Hudtwalcker
Jacob Hudtwalcker d. 10 November 1680, Marne
Parents
Johann Hudtwalcker b. 1608 – d. 1678
Margaretha d. 1691
Children
Johann Hudtwalcker d. 8 October 1720, Ramhusen3
Johann Hudtwalcker d. 8 October 1720, Ramhusen
Parents
Jacob Hudtwalcker d. 10 November 1680, Marne
Margaretha d. 1691
Spouses
Trineke née Lörnken
Catharina Margaretha née Wichmann d. 22 August 1724
Children
From 1st marriage in 1694:
Antje Hudtwalcker b. 14 September 1695, Marne
From 2nd marriage around 1707, born in Altona4
Nicolaus Diedrich Hudtwalcker b. 12 April 1708 – d. 15 December 1783
Jacob Hinrich Hudtwalcker b. 20 November 1710 – d. 28 October 1781
Johann Ludwig Hudtwalcker b. 8 December 1712 – d. 1716
Hanna Constantia Hudtwalcker b. 20 March 1715
Jacob Hinrich Hudtwalcker b. 20 November 1710, Altona – d. 28 October 1781, Hamburg
Parents
Johann Hudtwalcker d. 8 October 1720, Ramhusen
Catharina Margaretha née Wichmann d. 22 August 1724
Spouse
Sara Elisabeth née Ehlers b. 2 April 1728 – d. 26 April 1799
Children
(born in Hamburg):
Johann Michael Hudtwalcker b. 21 September 1747 – d. 14 December 1818, Hamburg5
Margaretha Elisabeth Hudtwalcker b. 2 October 1748 – d. 20 October 1794
Sara Elisabeth Hudtwalcker b. 12 March 1750 – d. 22 May 1819
Catharina Magdalena Hudtwalcker b. 14 November 1751/52 – d. 8 March 1806
Jacob Hinrich Hudtwalcker b. 28 June 1753 – d. 7 April 17996
Johanna Margareta Hudtwalcker b. 15 January 1756 – d. 22 May 1785
Nicolaus Hudtwalcker b. 3 May 1757 – d. 25 January 1832
Caecilia Hudtwalcker b. 28 January 1759 – d. 29 June 1765
Christian Martin Hudtwalcker b. 15 October 1761 – d. 8 September 1835, Itzehoe7
Daniel Conrad Hudtwalcker b. 3 September 1765 – d. 25 June 1796, Neukirchen8
Johann Michael Hudtwalcker b. 21 September 1747 – d. 14 December 1818
Parents
Jacob Hinrich Hudtwalcker b. 20 November 1710 – d. 28 October 1781
Sarah Elisabeth Hudtwalcker née Ehlers b. 2 April 1728 – d. 26 April 1799
Siblings
Margaretha Hudtwalcker b. 21 September 1747 – d. 14 December 1818
Sara Elisabeth Hudtwalcker b. 2 October 1748 – 2. 20 October 1794
Catharina Magdalena Hudtwalcker b. 14 November 1751/52 – d. 8 March 1806
Jacob Hinrich Hudtwalcker b. 28 June 1753 – d. 7 April 1799
Johanna Margareta Hudtwalcker b. 15 January 1756 – d. 22 May 1785
Nicolaus Hudtwalcker b. 3 May 1757 – d. 25 January 1832
Caecilia Hudtwalcker b. 28 January 1759 – d. 29 June 1765
Christian Martin Hudtwalcker b. 15 October 1761 – d. 8 September 1835
Daniel Conrad Hudtwalcker b. 3 September 1765 – d. 25 June 1796
Spouse
Elisabeth Hudtwalcker née Mollervon Baum b. 6 July 1752 – d. 22 November 1804
Children
Hedwig Sara Elisabeth Hudtwalcker b. 4 August 1776 – d. 21 March 1818
Amalia Thusnelda Hudtwalcker b. 6 March 1778 – d. 18 January 1779
Jacob Hinrich Hudtwalcker b. 30 May 1779 – d. 7 January 1837
Hermann Hudtwalcker b. 28 May 1781 – d. 26 January1826
Carl Hudtwalcker b. 1782 – d. 2 June 1854
Thusnelda Hudtwalcker b. 7 August 1784 – d. 6 February1866
Ernst Hudtwalcker b. 1 February 1786 – d. 15 November 1823, London9
Caroline Hudtwalcker b. 18 July 1787 – d. 4 August 1787
Ernestine Hudtwalcker b. 14 July 1789 – d. 6 May 1790
Carl Hudtwalcker b. 1782 – d. 2 June 1854
Parents
Johann Michael Hudtwalcker b. 21 September 1747 – d. 14 December 1818
Elisabeth Hudtwalcker née Moller vom Baum b. 6 July 1752 – d. 22 November 1804
Siblings
Hedwig Sara Elisabeth Hudtwalcker b. 4 August 1776 – d. 21 March 1818
Amalia Thusnelda Hudtwalcker b. 6 March 1778 – d. 18 January 1779
Jacob Hinrich Hudtwalcker b. 30 May 1779 – d. 7 January 1837
Hermann Hudtwalcker b. 28 May 1781 – d. 26 January 1826
Thusnelda Hudtwalcker b. 7 August 1784 – d. 6 February 1866
Ernst Hudtwalcker b. 1 February 1786 – d. 15 November 1823, London
Caroline Hudtwalcker b. 18 July 1787 – d. 4 August 1787
Ernestine Hudtwalcker b. 14 July 1789 – d. 6 May 1790
Spouse
Charlotta Christine Hudtwalcker née Fielder b. 23 September 1791 – d. 27 December 1866
Children
Johann Michael Hudtwalcker b. 26 August 1813 – d. 26 April 1835
Thora Christina Hudtwalcker b. 17 November 1814 – d. 1887
N. Hudtwalcker (Unnamed son) (dead at birth on 21 December 1817)
Thusnelde Hudtwalcker b. 23 January 1819 – d. 19 May 1889
Charlotte Hudtwalcker b. 8 August 1820 – d. 26 May 1868
Ernst Hudtwalcker b. 23 February 1822 – d. 14 November 1824
Melita Hudtwalcker b. 23 October 1823 – d. 16 June 1834
Amanda Hudtwalcker b. 10 July 1825 – d. 16 June 1834
HeinrichHudtwalcker b. 16 August 1829 – d. 3 June 1896
Heinrich Hudtwalcker b. 16 August 1829 – d. 3 June 1896
Parents
Carl Hudtwalcker b. 1792 – d. 2 June 1854
Charlotta Christine Hudtwalcker née Fielder b. 23 September 1791 – d. 27 December 1866
Siblings
Johann Michael Hudtwalcker b. 26 August 1813 – d. 26 April 1835
Thora Christina Hudtwalcker b. 17 November 1814 – d. 1887
N. N. Hudtwalcker (Unnamed son) (dead at birth on 21 December 1817)
Thusnelde Hudtwalcker b. 23 January 1819 – d. 19 May 1889
Charlotte Hudtwalcker b. 8 August 1820 – d. 26 May 1868
Ernst Hudtwalcker b. 23 February 1822 – d. 14 November 1824
Melita Hudtwalcker b. 23 October 1823 – d. 16 June 1834
Amanda Hudtwalcker b. 10 July 1825 – d. 16 June 1834
Spouse
Anna Sophie Hudtwalcker née Petit b. 1842, Lübeck10 – d. 1892, Hamburg
Children
Sophie Charlotte Hudtwalcker (b. 7 August 1869)
Carl Hudtwalcker (b. 22 July 1870 – d. 20 July 1879)
Hedwig Hudtwalcker (b. 11 April 1872)
Anna Hudtwalcker (b. 27 April 1874)
Elisabeth Hudtwalcker (b. 20 May 1878)
Heinrich Carl Hudtwalcker (b. 8 May 1880 – d. 12 December 1952)
Heinrich Carl Hudtwalcker b. 8 May 1880 – d. 12 December 1952
Spouses
Sigrid Hudtwalcker née Holm (b. 5 January 1879, Tysfjorden11Maria Agatha Hudtwalcker née Maier (1895 – 1966, Hamburg)
Children
1st marriage:
Heinrich Dierk Hudtwalcker (b. 6 January 1904 – d. 10 March 1931, Arosa12
Carl Heinrich Hudtwalcker (b. 25 January 1912 – d. 23 June 1991, Arlesheim13
Jürgen Olaf Hudtwalcker (b. 12 September 1915 – d. 23 April 1984, Barcelona14
Sources
Deutsches Geschlechterbuch, genealogisches handbuch Bürgerlicher Familien,
Vol. 19, (zweiter Hamburger Band), 1911,
Druck u. Verlag von C. R. Starke, Görlitz, Germany
Rodrigo Hudtwalcker Zegarra
Arlesheim und Odilie
Hermann Jülich
Verlag Buchdruckerei Arlesheim, 1946
Notes
www.hudtwalcker.com 2015