Out of Hamburg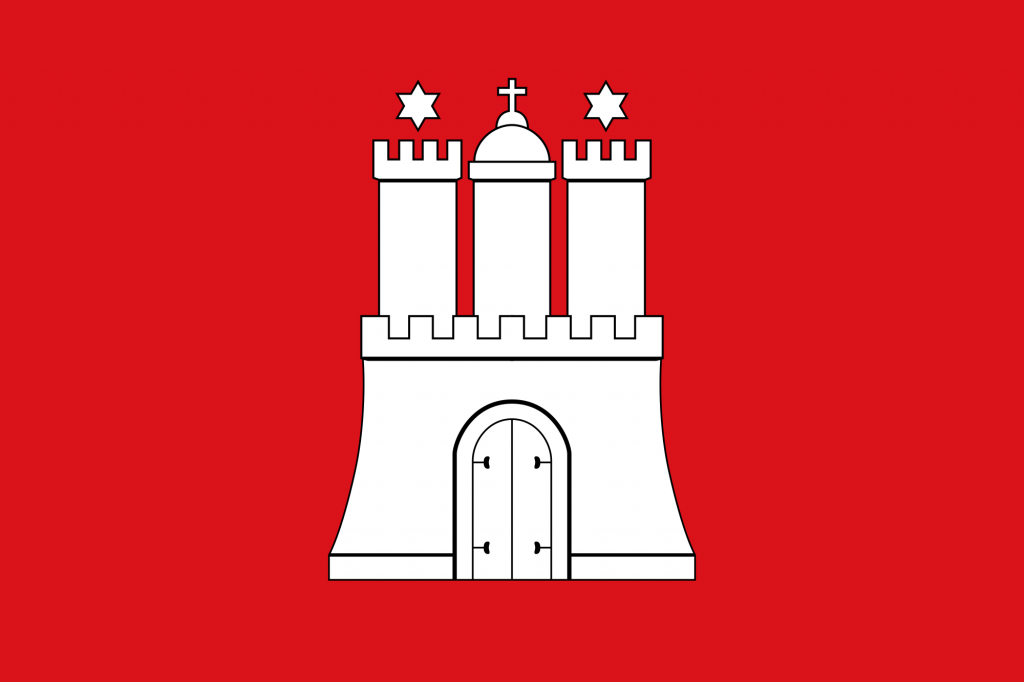 Hamburg is always the city of birth unless otherwise specifically mentioned. In cases were a person is born in Hamburg, but there is no information on place of death, only the year of death is written. When only one year is written it is the year of birth as the year (or place) of death remains unknown. The list is foremost by parentage, although also showing geographical locations/countries.
The first members of the Hudtwalcker family recorded abroad:
England
Hermann Hudtwalcker (1781 – 1826) married Martha Deane (1792 – 1830) from London, England, in 1817.
Carl Hudtwalcker (1782 – 1854) married Charlotte Christiane Fiedler (1791 – 1866) from Copenhagen, Denmark, in 1812. Carl was a merchant in Copenhagen and later in Hamburg.
Ernst Hudtwalcker (1786 – 1823, unmarried), was a merchant in London.
Hermann, Carl and Ernst are sons of Johann Michael Hudtwalcker and Elisabeth Hudtwalcker(born Moller).
North America
Horatio Deane Hudtwalcker (1819), married Kathinka Elisabeth Friederike Gries from Haverost in 1840. He died in Rochester, Indiana, USA. They had five children, all born in Hamburg:
Carl Hermann (1841), property owner in Rochester, Indiana
Wilhelm Horatio (1843), went down with a ship off the coast of Lima, Peru
Elise Thusnelda (1845), married a merchant by the name of Pehnmöller. Lived in Rochester, Indiana
Heinrich (1847), missing without a trace
Emil Nicolaus Johannes (1850), owner of a farm in Rochester, Indiana
Horatio Deane Hudtwalcker was the 2nd child of Hermann Hudtwalcker, merchant in Hamburg, and his wifeMartha Deane.
Scandinavia & Russia
Christian Martin Hudtwalcker (1761 – 1835), is a son of Jacob Hinrich Hudtwalcker (1710 – 1781) and Sara Elisabeth Ehlers (1728 – 1799). Christian Martin was a pastor in Denmark and a knight of Danebrog. Married twice. Children from his 1st marriage to Susanna Carolina Winchler:
Carl Jacob (1791 – 1812), a surgeon in St. Petersburg, Russia
Susanne Elisabeth (1801 -1808)
Children from his 2nd marriage to Johanna Berhardine Caroline von Haffner (dead 1832):
Susanne Christiane Berhardine (1809 – 1841)
Berhardine Wilhelmine (1811). Her second husband was a music director in Stockholm, Sweden
South America
Carl Hudtwalcker (1816 – Rio de Janeiro 1850), former merchant in Hamburg. Carl was son of Carl Hudtwalcker(1782 – 1854) and Charlotte Christiane Fiedeler (Copenhagen 1791 – 1866).
Johannes Christian Hudtwalcker (1825 – Lima 1907). He travelled to Peru in 1853. Married to Maria Clotilde Joanny. The couple had four children, all of whom, except the first, where born and died in Lima:
Johann Ludwig Alfred (Hamburg 1859 – dead at sea upon the return voyage to Lima)
Victor (1861 – 1935)
Isabel (1863 – 1947)
Roberto (1865 – 1931)
Johannes Christian is the 1st son of Johann Wilhelm Hudtwalcker (1788) and Maria Eleonor Alberts.
Johann Wilhelm is son of Jacob Heinrich Hudtwalcker (1753 – 1799), merchant in Hamburg and son of Senator Johann Michael Hudtwalcker and Elisabeth Moller, from his 2nd marriage to Johanna Maria Lübbers (dead 1834). There were eight children from his 2nd marriage, and one child, Jacob Heinrich (1799 – 1780) from his 1st marriage to Christine Maria Magdalena Behrens (dead 1779).
Carl Bernhard Hudtwalcker (1836 – Hannover 1902), married Carolina Eggers from Hamburg in 1868. The couple did not have any children. Carl Bernhard was for a period of time a merchant in Buenos Aires, Argentina. Carl Bernhard is son of Senator Martin Hieronymus Hudtwalcker (1787 – 1865) and Charlotte Amalie von Wengershausen (Göttingen 1796 – 1870).
Others
Other children of Martin Hieronymus Hudtwalcker abroad:
Auguste Caroline Hudtwalcker (1824), married a London merchant by the name of George C. Bruce in 1857
Julie Nicoline Hudtwalcker (1825), married the Austrian lieutenant Aloys von Pilat in 1851. Aloys von Pilat in 1851
Johannes Nicolaus Hudtwalcker (1830 – 1873), married Anna Adelheid Sengstaf (1834) from Bremen in 1856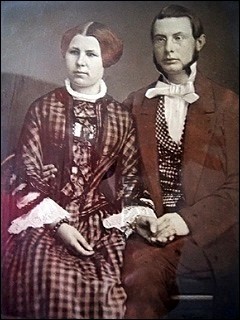 Johannes Nicolaus was a merchant in Savannah, Georgia, USA. Later he was also a merchant in Hamburg. The couple had two children:
Nicolaus Christian Hudtwalcker (Savannah 1857)
Dorothea Charlotte Hudtwalcker (1872 – Basel 1910), married to Professor Schmidt from Basel, Switzerland
Nicolaus Christian was a merchant in Valparaiso, Chile. In 1883 he married Feliza Carlotta Rogers. She was a daughter of Stephen Rogers, and granddaughter of Samuel Frost Haviland, an American who founded the first mining bank in Chile, which also issued the first Chilean bank notes. The couple had three daughters:
Adela Carlota Hudtwalcker (Valparaiso 1884)
Feliza Ana Hudtwalcker (Valparaiso 1886 – Hamburg 1889)
Ana Kerima Hudtwalcker (Valparaiso 1888)
Martin Hieronymus is son of Nicolaus Hudtwalcker (1757 – 1832) and Charlotte Amalie Ohmann (1767 – 1842), and grandson of Jacob Hinrich Hudtwalcker (1710 – 1781) and Sara Elisabeth Ehlers (1728 – 1799).The last ones out :Dierk Hudtwalcker (1904 – Arosa, Switzerland 1931).Carl Heinrich Hudtwalcker (Christiania/Oslo 1912 – Arlesheim, Switzerland 1991). Married to Astri Merete Damkier (Copenhagen 1916 – Oslo 1991). The couple had one child:
John Michael Hudtwalcker (Oslo 1954)
Jürgen Olaf Hudtwalcker (1915 – Barcelona 1984), married to Irene Gauff (1928). The couple had one child:
Christian Andre Hudtwalcker (Frankfurt 1956)
Dierk, Carl Heinrich and Jürgen Olaf are the sons of Heinrich Carl Hudtwalcker (1880 – 1952) from his first marriage to Sigrid Holm (Tysfjorden, Norway 1879 – 1928).
www.hudtwalcker.com 2014